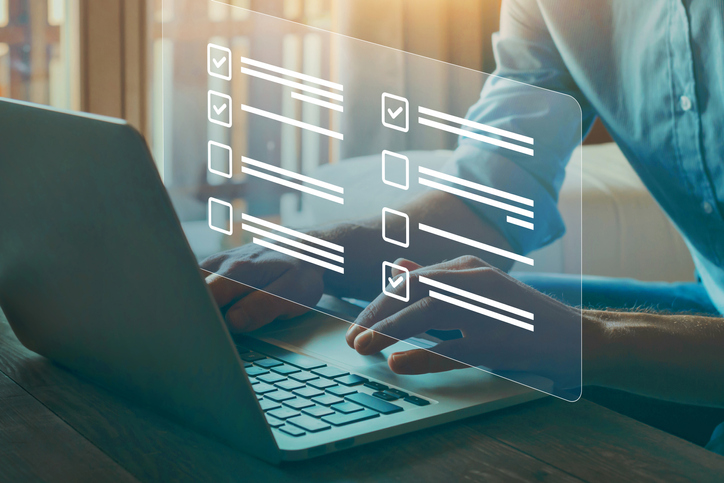 Introduction
Importance of Surveys in Business
Surveys are the lifeblood of any business keen to flourish in a cutthroat market. They offer invaluable insights into customer behaviour, employee satisfaction and market trends. But what happens when your go-to survey tool falls short?
Why Look for SurveyMonkey Alternatives?
SurveyMonkey is a popular choice for many, but it's not a one-size-fits-all solution. Maybe you're seeking more data security, survey customisation, or perhaps the pricing plans don't suit your budget. Whatever the reason, it's wise to explore alternatives.
Why Choose Australian-Based Alternatives?
Australia is a unique market with specific needs. Opting for a local alternative can offer better customer service and data centres located within the country, thus ensuring compliance with Australian data protection laws.
Criteria for Evaluating Alternatives
Pricing
Let's be honest, pricing matters. Particularly if you're a small business, you'll want a tool that offers bang for your buck.
Features
From question types to data analysis tools, the features can make or break your survey experience.
User Experience
A convoluted interface? A steep learning curve? No, thank you. Usability is key.
Data Security
Does your data need to remain in Australia to meet Australian Privacy laws? See if your vendor has local data centres in Australia.
16 Best SurveyMonkey Alternatives
Google Forms
Free and efficient, Google Forms is the go-to for quick surveys. Though it lacks advanced features, it more than compensates in reliability.
Qualtrics
For those in need of in-depth analytics, Qualtrics is a powerhouse. Though on the pricier side, the data insights you gain are worth every penny.
SurveyManager
Based in Australia, SurveyManager is a comprehensive tool that complies with the local data protection laws. It offers robust features and a variety of customisation options, making it a go-to choice for Australian businesses.
Typeform
Imagine a survey tool that actually makes surveys enjoyable? That's Typeform for you. With its intuitive design, Typeform is perfect for those seeking a user-friendly experience.
Zoho Survey
Zoho Survey offers a balanced blend of affordability and features. It's particularly useful for SMEs looking for a middle-of-the-road option.
LimeSurvey
Open-source and customisable, LimeSurvey is perfect for those who love to get under the hood. Plus, it's budget-friendly.
JotForm
If you're after swift form creation, JotForm is your best bet. With its drag-and-drop interface, creating surveys is a doddle.
SoGoSurvey
Customer-centric and feature-rich, SoGoSurvey excels in providing a personalised experience.
QuestionPro
With a myriad of question types and a robust analytics dashboard, QuestionPro is for those who require comprehensive data.
Wufoo
Easy to use and integrate, Wufoo is excellent for those looking to embed surveys into websites or emails.
Alchemer (SurveyGizmo)
Formerly known as SurveyGizmo, Alchemer offers advanced functionalities for professional researchers, however there is only an overseas hosted option available.
Formstack
Formstack shines in automation, allowing you to set up complex workflows with ease.
SurveySparrow
A conversational interface sets SurveySparrow apart. It's like having a natter with your respondents.
GetFeedback
Integrated with Salesforce, GetFeedback is ideal for businesses deeply invested in CRM.
SurveyLegend
Mobile-friendly and visually appealing, SurveyLegend is for those who prioritise design.
Comparative Analysis
In a world teeming with choices, understanding your specific needs can guide you to the right tool. Consider multiple factors like pricing, features and user experience before making your choice.
Why Diversify Your Survey Tools?
Don't put all your eggs in one basket. Diversifying your survey tools can offer a more rounded view of your data, as each tool has its unique set of strengths and weaknesses.
Conclusion
Choosing a SurveyMonkey alternative isn't a decision to be taken lightly. The Australian market offers a plethora of options, each with its unique set of features and pricing. Take time to evaluate each based on your specific needs, and you're sure to find a fit that's just right for you.
FAQs
Why look for SurveyMonkey alternatives?

SurveyMonkey might not offer the specific features, data security or pricing you're after.


Are Australian-based survey tools better for Australian businesses?

Local alternatives can offer benefits like better customer service and compliance with data protection laws.


What should I consider when evaluating alternatives?

Pricing, features and user experience should be your key considerations.


Is it alright to use multiple survey tools?

Absolutely. Diversifying can offer a more comprehensive view of your data.


Are free alternatives reliable?



Many free options like Google Forms are reliable but may lack advanced features.