Survey data collection
Collect the survey data and opinions you need.
Whether you are a novice or a power user, SurveyManager® can help you collect the data and opinions you need. We cater to an extensive range of use cases across both government and commercial clients.
SurveyManager® can assist you in gaining valuable insights for a wide range of use cases including:
Event Planning
Customer Service
Policy Development
Product Management
Performance Audit or Compliance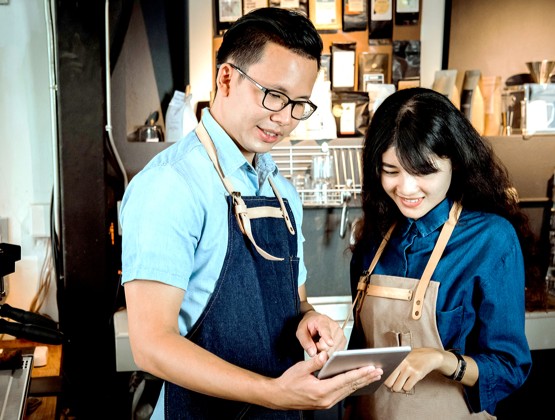 Novice users
Templates make life easy for the novice or occasional user. Our templates take the hard work out of designing a survey and let you focus on what is important for your business or organisation.
Choose from a range of pre-built survey templates in our library that will help you connect with your audience. After selecting a template, you can create your own surveys using SurveyManager®'s easy to use and intuitive screen layout.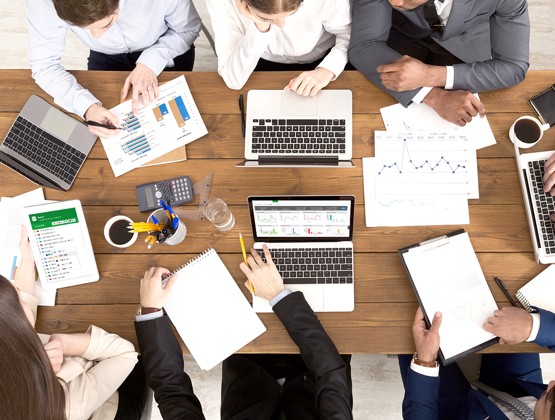 Power users
Looking for advanced survey functionality or have a survey that needs to cater for complex business requirements? SurveyManager® helps you design a data collection instrument with advanced features that include:
Answer piping
Security access logs
User group administration
Rules engine for question design
Skip logic and conditional jumps
Verbatim text analysis and tag cloud
Complex branding and screen design
Advanced analytics and real-time reporting
Event-triggered emails and exit pages for specific conditions
Panel management and respondent recruitment
Multilingual surveys and new accessibility options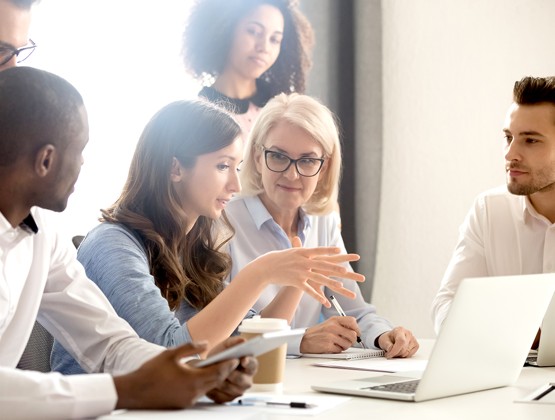 Team collaboration for enhanced productivity
SurveyManager® makes it easy to collaborate with your co-workers across projects or different departments. You can define users groups to match your organisation structure.
Team roles can be assigned for authors, application authors, administrators, and reporters at both the individual and group level so that control is maintained over client sensitive data. Private and shared folders allow you to collaborate and share surveys whilst ensuring the highest levels of data protection.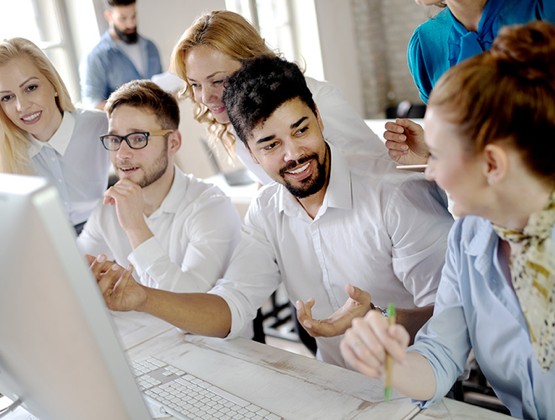 Foreign alternatives
There are many advantages to using SurveyManager® over other foreign-hosted low-cost survey software options. Consider the following:
Local support by Australian survey experts
Data storage in Australia as mandated for the Australian Government
Our data storage complies with national privacy principles
All your survey data amalgamated into a single secure database
A competitor isn't really low cost after adding up all features
We offer community feedback portals and smartphone compatibility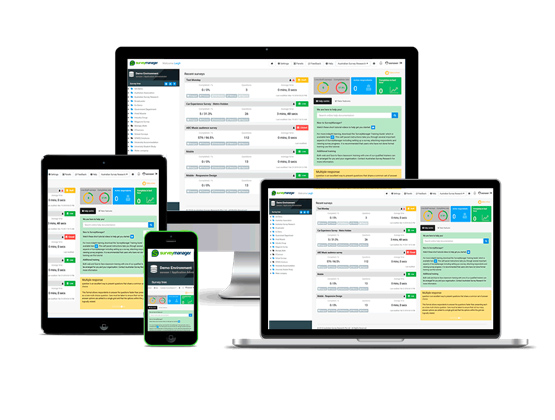 Save money, time, and effort
Manage multiple panels and survey thousands of people at once.
Use the same system for the employee, supplier, stakeholder and consumer surveys with data residing in a common database. Survey thousands of people with different questionnaires at the same time across a nation, across time zones, across languages, and across the globe.
SurveyManager® provides flexibility in questionnaire and form design; emailing, web administration, web reporting and/or export to third-party analysis products. It manages whole populations of employees, customers, and stakeholders, connecting to CRM, HR and other systems.
It enables users to design, assign, distribute, collect and analyse questionnaires and eforms for a range of surveying purposes. The application can run multiple projects simultaneously, and so will support all the internal and external online survey data collection/ analysis requirements of any organisation.
All these benefits provide you with major savings in time and effort.
An integrated, end-to-end application for managing your online survey data collection, SurveyManager provides easy to use software to design, launch and process questionnaires, quizzes, polls, and electronic forms (e-forms).
With design templates, as well as custom design options, and analytics and reporting capabilities that can be customised to your needs, novices or power survey creators can efficiently manage thousands of survey responses.
Easy to use templates
Whether you need a basic survey template or require more advanced options, SurveyManager is an online data collection system offering simple survey designs.
We've taken all the hard work out of the design process by creating a range of pre-built templates that you can easily add your logo and branding to. This makes it quick and easy to deploy your survey, no matter if you're a novice or experienced survey creator.
With an easy to use screen layout for designing your survey, you can focus on what is important for your business or organisation and get the data you need.
Advanced survey functionality is also available for those who require a survey to cater to complex business requirements.
Online survey data collection
SurveyManager caters to surveys across a range of industries and uses, from government bodies to commercial entities.
Our surveys can be used for a wide range of data collection tasks, including customer satisfaction surveys, product feedback, brand testing, market research, employee engagement, mystery shoppers, and more.
With the right online data collection system, you can gather information and opinions from a large group of people, to be used to make improvements to your business or organisation.
Join the growing list of clients who rely on SurveyManager to power their insights. Request a demo today!