Smartphones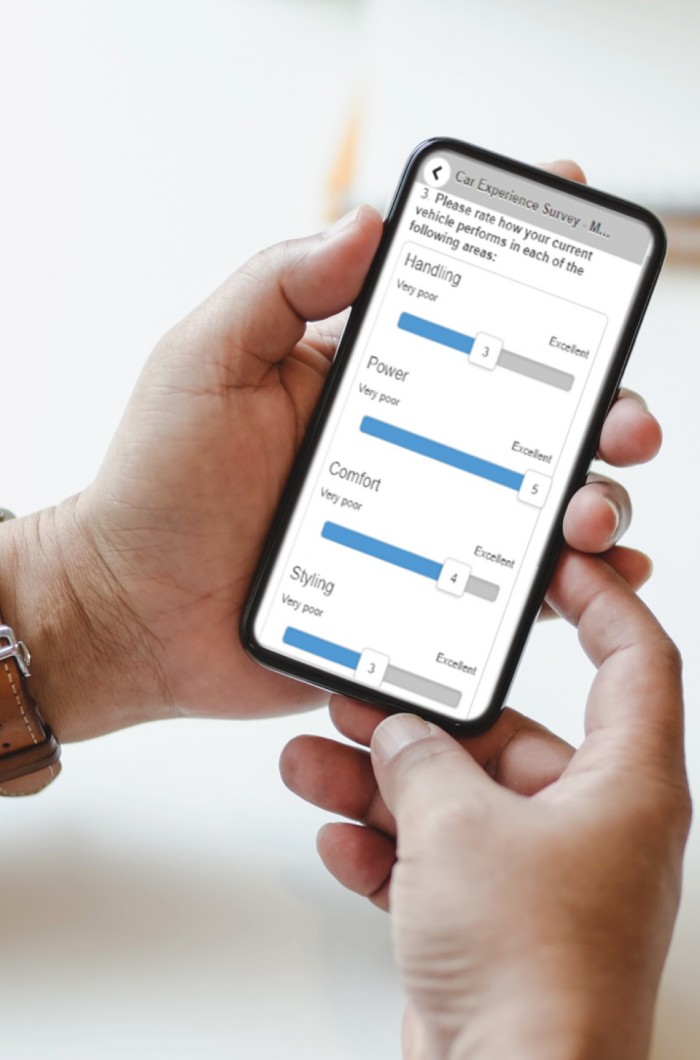 Smartphones
SurveyManager® can produce responsive survey designs that adapt to a wide range of web and mobile interfaces. Our surveys run seamlessly on smartphones so you can collect data and responses with ease.
Our software also enables you to preview both the web and mobile interfaces while you are designing a survey. So you will be able to see exactly how your survey is going to look like on a smartphone.
Additional benefits you can enjoy for smartphone survey designs include:
Automatic device detection for presenting smartphone and web interfaces
Section tracking enables a user to pause a survey on one device and resume on another
A style editor that enables you to personalise the look of your survey with colour theme options
Design questionnaires, quizzes, and polls in three modes:
Desktop and tablets only
Smartphone only – Apple iPhone, Android, Blackberry & Window Phones
Hybrid, such that our software will auto-detect which format to deliver to the respondent's device
Email & SMS scheduling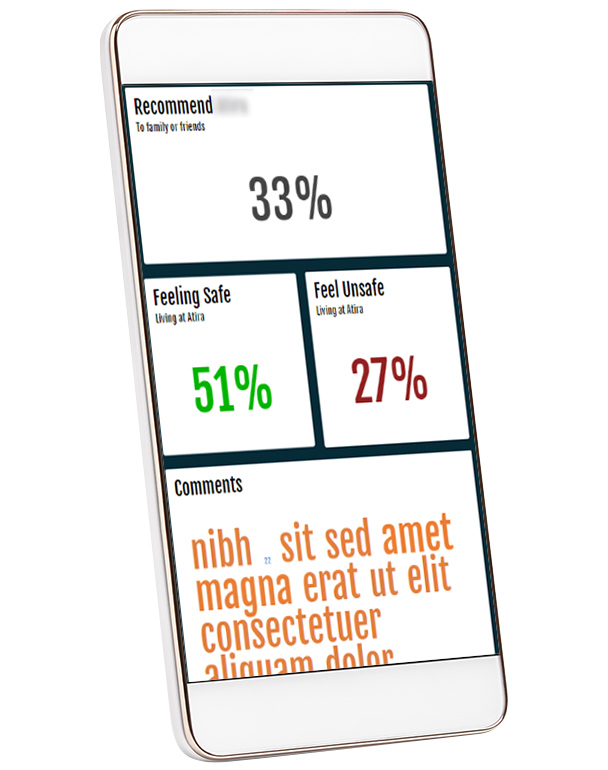 Email & SMS scheduling
You won't need to leave SurveyManager® to set up the distribution for emails or SMS. Email and SMS templates, with notifications and personalised respondent reminders, are all standard features.
Schedule invitations, reminders, thank you emails, and bulk SMS
Email and SMS templates can be drafted and prescheduled for before sending
Send emails with detailed attachments including flyers, brochures, and newsletters
Invitation, reminder, and thank you emails along with SMSs are managed within SurveyManager®
Merged first name, surname, and URL fields to create a more personalised experience with emails and SMSs
HTML emails can be formatted with graphics and full-colour options – not just plain text.
Accessibility options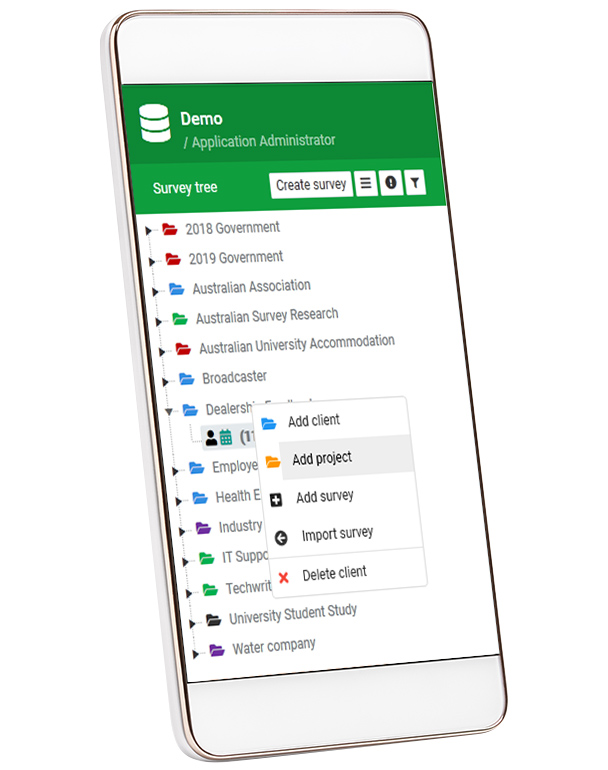 Accessibility options
SurveyManager® provides a Text-to-Speech feature to enhance the accessibility of your survey. Utilise this feature, and your respondents will be able to listen to survey questions and the available options for an answer.
Multiple speech options are also available to customise your survey further. An Edit Speech feature provides you with multilingual options, so the voice being played potentially speaks the language of your survey.
Surveys must be as easy for respondents to engage with as possible. This means allowing them to access the survey on any device or interface. Mobile optimised surveys are essential for any business conducting consumer surveys. They are designed specifically for people using small touchscreen devices, with the text large enough for easy viewing, and action buttons that are easy to manoeuvre.
Survey design and functionality need to work just as well on mobile devices as on a desktop. Surveys that have not been optimised for proper viewing ability on mobile devices can negatively impact the survey experience for respondents and result in them not completing the survey.
Benefits of mobile surveys
Mobile internet usage has taken over desktops as the most common way to access the internet. With people checking their phones so regularly, it can be easier to catch their attention with a mobile survey.
Mobile surveys allow respondents to complete a survey on any mobile device, including a smartphone or a tablet. This can make it more convenient for respondents to answer the survey anytime, anywhere.
Mobile surveys provide numerous benefits, including:
Provide greater reach,

Reach customers who may be hard to access or who primarily access the internet through their mobile device,

Increased response rate,

Decreased survey completion time,

Faster data capture and analysis.
Mobile surveys can be designed to cater for a range of question types, though on a smaller screen it can be more difficult to type out long answers, so you may want to stick to multiple-choice, or scale questions that are quick and easy to answer.
Keep in mind with mobile phone surveys, you want to ensure your surveys are short and concise so that respondents can engage with them while on the go and without needing to spend too much time accurately answering the questions.
Mobile surveys help build customer loyalty, as they allow customers to connect directly and instantly with a business. They are efficient for the customer, requiring minimal time and effort. They allow for greater flexibility, allowing customers to interact whenever they want, wherever they are.
The higher the level of engagement, the more survey responses you receive and the higher the quality of data, which is why mobile phone surveys can be so valuable for businesses.
What is the ideal length for a mobile survey?
While there is no definitive answer to this question, experts generally agree that a mobile survey should be short and to the point. The average attention span is notoriously short, and people are often reluctant to answer lengthy surveys on their phones.
As a general rule, a mobile survey should be no longer than 5-10 minutes. This will allow you to collect valuable data without frustrating your respondents.
Does SurveyManager support smartphones and tablets?
At SurveyManager, we understand that smartphones and tablets are an integral part of daily life for many people. That's why we've designed our platform to be accessible from any type of device. Whether you're taking a survey on your phone or tablet, or accessing your account from a desktop computer, you'll be able to do so with ease. And, because SurveyManager is cloud-based, you can take surveys anywhere, at any time - even if you're offline.
What sorts of question types are best for mobile surveys?
Question types that work well in mobile surveys include multiple choice, rating scale, and open-ended questions. Multiple choice questions can be used to get quick feedback about a specific topic, and rating scale questions can be used to gauge satisfaction levels. Open-ended questions can be used to encourage respondents to provide detailed feedback about their experience.
Can I customise the survey look and feel for a mobile survey?
Yes, you can customise the survey look and feel for a mobile survey. You can change the font size, colours, and spacing of the survey elements to match your brand or style. You can also add a logo or image to the survey.
When are Mobile Surveys best?
Mobile surveys are best used when you need to collect data from a large number of people in a short amount of time. Additionally, mobile surveys are also well suited for collecting data from people who are on the go.