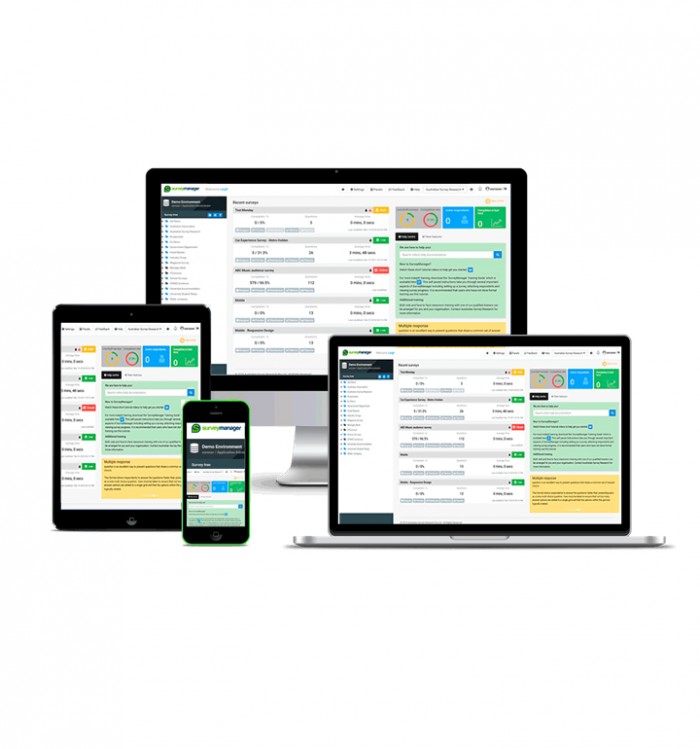 Simple survey design
One intuitive environment that makes questionnaire design simple and easy.
No programming is needed to create surveys using the inline editor or the advanced functions of the survey editing tool.
We have taken the hard work out of the setup and design process so you can deploy your surveys faster. Take advantage of existing SurveyManager® templates, add your logos and branding, and you are ready to deploy.
Or if you want to start afresh then use the powerful editing capabilities of SurveyManager® to get the look and feel you want for your survey by selecting your theme and your question types from the extensive options range in the editor.
Whether you require Facebook thumbs, smileys, stars, dynamic dropdowns, radio buttons, checkbox, drag and drop, sliders or free text, we have your options covered.
Choose and apply question logic and answer rules to deliver personalised surveys, and you are ready to schedule your survey via SMS or email.
Alternatively, you can add a link into your existing website or social media channels or deploy intercept or pop surveys to capture people's opinions in the moment.
Join the growing list of clients who rely on SurveyManager to power their insights. Request a demo today!