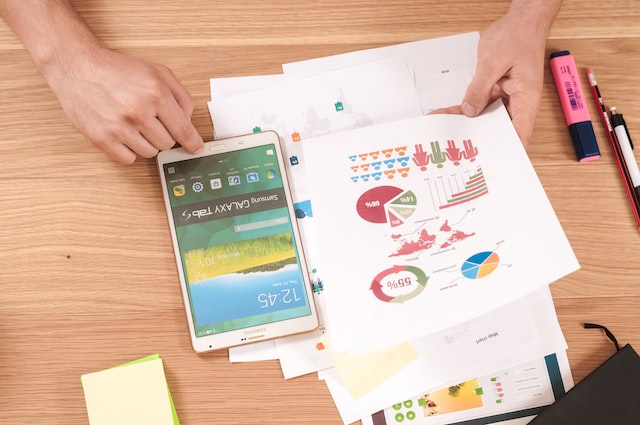 If you're not already using customer surveys for your business, you're missing out on a great opportunity.
Surveys can prove an effective way of gathering a large amount of data from your customers. If you're still unconvinced about how a customer survey can add value to your business, here are 7 benefits of customer surveys.
Get direct feedback
If you want to find out what your customers want, the best thing to do is ask them. Hearing feedback directly from your customers will help you gain the information you need to adapt to the current market and develop stronger relationships with your customers.
When it comes to your customers, don't assume you know what they want or think. Give them a chance to have a say and show them that their feedback matters. Feedback gained through customer surveys is valuable, so it's important to take action from this information.
Understand your customers
Customer surveys make it easy to get to know your customers. Find out who they are, with questions about demographics including age, gender, location, and interests.
Understanding who your customers are will help you provide a better service, and create more effective, targeted campaigns. You may think you already have a clear idea of who your customers are, but by sending out regular surveys you may discover something new about your customers, or even find a new target market for your business.
Identify areas of improvement
Customer surveys provide the opportunity for your customers to let you know about any pain points they have with your business. This could include the availability of products or the experience of shopping in store.
Customer surveys can provide valuable data regarding how you can make improvements that will have a positive impact on the customer experience. By identifying the points at which customers drop off and choose not to follow through with a sale, you can prioritise the improvements that will make the most difference.
Identify trends
Surveys can help you identify commonalities and buying trends. You may discover that many of your customers have similar experiences, both good and bad. If numerous customers are pointing out the same issue, then it is a good sign that you need to address this.
Making the most of trends by staying up to date will help you keep ahead of the competition. Surveys can be useful to find out what is influencing the buying habits of your customers. It's important to keep in mind that your customers' buying habits can change and you'll need to keep up with the changes if you want to tap into them. Surveys offer a quick and efficient way to do this.
Improve customer experience
Customer satisfaction is fundamental to a business's success. If you want to improve the happiness of your customers, you need to find out how they feel about the current experience they have with your business.
From the customer service provided in store, to the ease of use of your online store, it's crucial to ensure your customers have a positive experience with your company. A customer satisfaction survey can help you identify the areas that are having the biggest impact on the customer experience, both the good and bad, and improve it.
Do some market research
There's no easier way to collect the insights needed to take action and grow your business. Surveys allow you to test the waters before making any business changes or introducing new products. Using surveys to gather data from your customers can help you make informed business decisions to improve products and services.
Social media is increasingly important for businesses. Using surveys you can determine which social media channels to focus on in order to reach your audience. This can help you develop more targeted campaigns that will reach your customers, on whatever platform they're using.
Boost customer loyalty
As customers become more and more conscious of their spending, customer loyalty has never been more important.
Customer loyalty can result in repeat business, with your customers coming back again and again. Improving your relationship with your customers can help reduce negative word of mouth, and they are more likely to recommend you to others.
If you want to send out a customer survey, to start reaping the numerous benefits we've mentioned, you can try SurveyManager's free demo to get started.